As 2017 draws to a close, we thought we'd look ahead and think about all the things we'd love to see happen in the world of pets next year…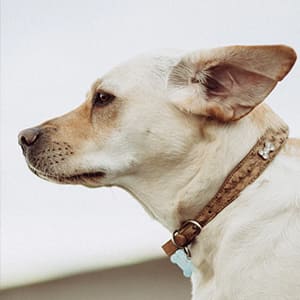 1. More owners adopt, not shop. There are thousands upon thousands of animals across Europe who are unwanted or abandoned, but would make wonderful, loving, family pets. It would be amazing to see more people owners choose adoption.
2. Bunnies come in twos. Rabbits really need companionship, and a single bunny can get very lonely. The perfect pairing is two neutered, opposite sex bunnies – they'll be much happier together than on their own.
3. Age is just a number. We wrote a previous blog post on the advantages of adopting older pets, who are often overlooked at rehoming centres.
4. Older people aren't separated from their pets. You might remember the story we shared about Bob and his dog. Bob had gone into a private care home with his companion, but new management restrictions on pets put him through the heartbreaking ordeal of potential separation from his pet. Bob's story had a happy ending, but thousands of older owners are forced to give up their pets when they go into residential care. Pet restrictions in care homes should change.
5. More owners insure their pet. Pet care is expensive, and it can be very stressful if your pet becomes ill. Less than half of owners in the UK have pet insurance, but it can really help to manage the cost of ownership, so we'd love to see numbers of insured pets increase.
6. The magic of microchipping. We'd love to see every single owner get their pet chipped and keep the details updated, as it's vastly increases the chances of being reunited should your pet go missing.
Above all, we wish you and your pets health and happiness in the year to come.