Did your pet help you find love?
With Valentine's day looming, we asked you to tell us your stories about how a pet helped you find your other half. Your responses were more purrfect than we could have imagined, so here are some of our favorites for you to enjoy…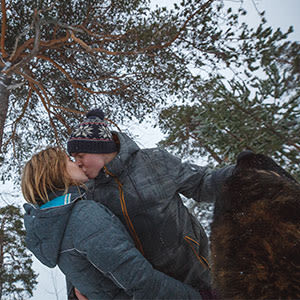 "When my first cat, Milo, got stuck on the roof at the front of my house (bold enough to climb up, but not to get down again!) Paul, who was doing some tiling work next door, lent me his ladder and helped to get Milo down safely. Next month will be our 18th wedding anniversary." Jenny, South Wales
"It's quite a cliche, but I used to see my now-girlfriend walking her French bulldog in our local park almost every Sunday. I finally got the courage to approach her to ask if she had a spare poo bag for my dog, Max, as I'd left the house empty handed! Probably not the most romantic opener but somehow it must have worked." Hugo, Putney
"My wife and I met when we were at vet school together, and now we work at the same practice." Jonathan, Cornwall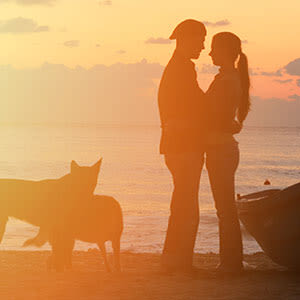 "My dog, Robin, has an unfortunate humping habit, but luckily he has excellent taste! I can't believe it's three and a half years now since I prized him off my future partner's leg in The Crown, and offered to buy him a drink as an apology. Unbelievable that it worked out as I was red as a tomato." Barry, Liverpool
"I met my partner through online dating, but we discovered after a few dates that we both used to breed gerbils as kids! Obviously, it was meant to be." Anika, Derbyshire
"Perhaps this is an anti-love story, but when I left my previous marriage I took my beautiful dog, Jenny, with me, and have never looked back. Jenny always used to chew his shoes, so must have been trying to tell me something." Mary, Essex
Missed your chance to tell us your tale of puppy love? Leave us a comment on facebook!