Missing My Old Friend – Sepia Saturday
Thinking about my best dog friend Carter that I lost a little over 3 years ago. We were friends for 13 years; maybe I'm a little sentimental because it's Senior Dog Month. Maybe I'm sentimental because the emptiness of a lost pet is never quite filled. Whatever the reason I'm going to give Laika some extra attention and pats on the head tonight.
Jimmy Stewart was an amazing actor, he was also quite fond of his dogs.
"The truth is that it's just really hard for me to get to sleep without a dog in my bedroom. It's funny about that. I once had a dog named Beau. He used to sleep in a corner of the bedroom. Some nights, though, he would sneak onto the bed and lie right in between Gloria and me. I know that I should have pushed him off the bed, but I didn't. He was up there because he wanted me to pat his head, so that's what I would do. Somehow, my touching his hair made him happier, and just the feeling of him laying against me helped me sleep better. After he died there were a lot of nights when I was certain that I could feel him get into bed beside me and I would reach out and pat his head. The feeling was so real that I wrote a poem about it and about how much it hurt to realize that he wasn't going to there anymore." – Jimmy Stewart
Check out his amazing poem "A Dog Named Beau" that he did on the Johnny Carson show.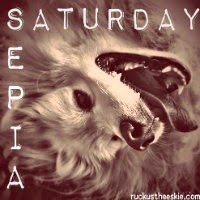 Hosted by Ruckus The Estie